We understand being a Professional Driver is not easy, but having professional-grade equipment can greatly ease the stress. At Decker, we take pride in running all late model Peterbilt, Volvo and Freightliner tractors, making your stay on the road as comfortable as possible. To ensure reliability, our tractor fleet has an average age of 1.9 years, and our trailers have an average age of 3 years.
All trucks are equipped with a variety of options and the latest technology to provide uninterrupted communication, route and fuel planning, as well as driver-orientated applications. Our trucks are equipped with a variety of options:
APUs & Inverters
Geotab ELD equipped with Transflo
EPA Smartway Certified
Collision Mitigation System
Auxiliary Bunk Heaters
Adaptive Cruise
Automatic Transmissions
Bluetooth
Wifi
Lane Departure Warning
Refrigerators
Stability Control
Air Disc Brakes
Double Bunks
Microwaves & Tvs

Refrigerated/Dry Van Trailers
Decker Truck Line operates a fleet of over 899 temperature controlled Utility and Great Dane van trailers with Carrier units. This equipment utilizes the latest industry technology which includes satellite tracking to provide remote monitoring and absolute temperature control, ensuring the commodity and customer requirements are met and maintained at all times.
Flatbed Trailers
Decker Truck Line operates a fleet of over 473 48 foot Great Dane and Wilson flatbed and drop deck trailers. These light weight trailers are equipped with air ride suspension systems and integrated load securement features to provide a safe, secure and well protected environment for all types of cargo.
Peterbilt 579
The 579 was designed around the driver. The 579 creates an environment that drivers want to be in. The result is a spacious and ergonomic cab interior designed to put everything in reach and with the driver in mind. A new driver display package features large, easy-to-read, operation-critical gauges. The multi-function steering wheel features convenient access to cruise control and audio controls. Switches are backlit for enhanced nighttime visibility.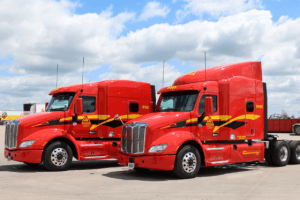 Peterbilt 579 Ultraloft
Peterbilt has introduced its new Model 579 UltraLoft, an integrated high-loft sleeper truck designed to give driver teams and solo truck drivers extra space and amenities, with a fuel efficiency boost as well. The UltraLoft provides an estimated 2% aerodynamic improvement while maintaining the styling of the Model 579.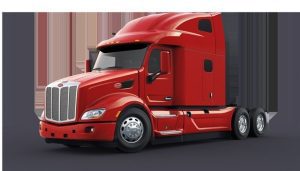 Volvo VNL 730
The VNL 730 boasts superior comfort for the driver. The spacious 77″ sleeper lets you stretch out in true comfort when your work day is done. With a full-size bed, a roomy workstation, and an abundance of storage, the VNL 730 can truly be your home away from home. And when it's time for work, a host of innovative features help you deliver on your commitments with superb fuel economy, low operating costs, and world-class safety.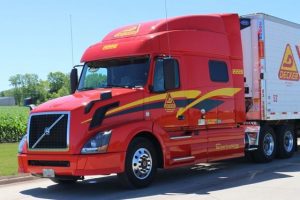 Volvo VNL 740
The spacious mid-roof VNL 740 is all about efficiency – designed to make the most out of every drop of fuel. Long hauls are no problem and it's particularly well suited for weight-conscious specialty applications. Designed for hauls requiring multiple overnight stays.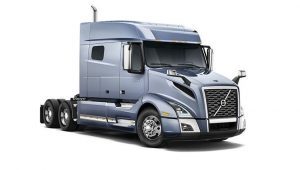 Volvo VNL 300
The short haul truck that's long on value. Out and back the same day? The VNL 300 gives you all the comfort and reliability of Volvo's legendary VNL family of premium tractors. The VNL 300 is designed to work with the driver, delivering outstanding maneuverability, visibility, and driving comfort. And you'll find a surprising array of standard features unique to Volvo that make for profitable, safe and reliable operations. Day after day. Year after year.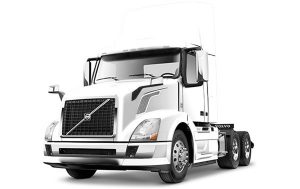 Volvo VNL 860
Beginning with a redesigned, more aerodynamic front end, the VNL 860 follows up with a panoramic windshield, a new dashboard, and optimized seating to put the driver comfortably in command. When the day is done, the upgraded high-roof 77-inch sleeper has plenty of space, storage and amenities to let team drivers feel at home, away from home. Our premium long-haul sleeper. Providing comfort without compromise.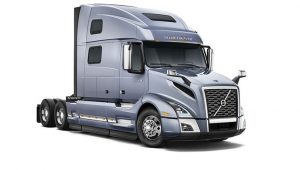 Volvo VNL 760
The new high-roof VNL 760 is destined to become our best-selling truck. Inside the new 70" long, 96" wide sleepers, drivers will find plenty of space to handle day-to-day demands, whether it's catching up on paperwork, taking a meal break, or getting the rest they need for extended days on the road.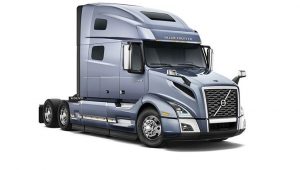 Volvo VNM 200
The specialist on short routes. Tight schedules. Frequent stops. Busy traffic. The demands of urban deliveries are high. But whatever your task, the VNM 200 knows its way around. This lightweight truck is designed to help you excel in regional bulk or specialty hauling. And it's easily tailored to match your specific needs. The shorter hood, 50-degree wheel cut, and panoramic windshield make driving a snap, especially in those tight areas in and around town. And even entry and exit are easy, thanks to offset steps and internal grab handles that stay clean and dry for no slips.With Volvo's innovation in fuel efficiency and uptime, the VNM 200 is a truck you can rely on – helping you deliver on your promises every day.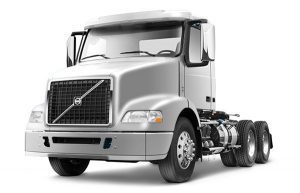 Questions? Comments?
"*" indicates required fields